Picking a personalized operator skin in Call of Duty: Warzone is one of its best features. It gives you added benefits, giving you a reason to push for Battle Pass progression, extra store purchases, and grinding challenges. 
With this in mind, not all Warzone operators are created equally. To help you, let's look at a few of the Warzone best operator skins you can unlock, earn, and buy.
"City Ripper" Stone
Looking like Spiderman stepped into Splinter Cell, you can't help but love this Stone skin. 
Completely over the top, yet completely necessary. Is red tactical? Probably not. Does he look like he'll be cashing your one-way ticket to the Gulag? Definitely.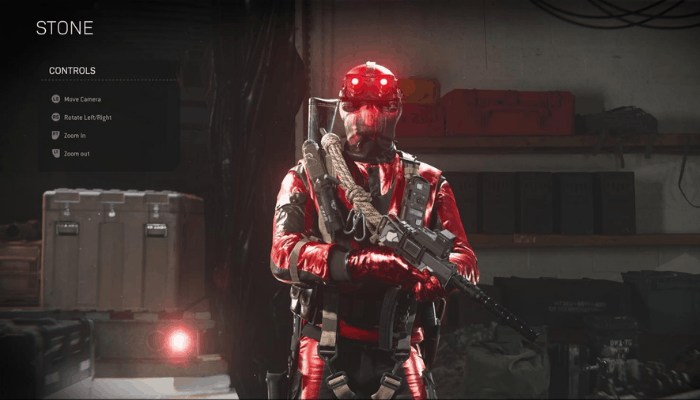 "Dead of Night" Price
Could a Call of Duty list be complete without the iconic Captain Price? This SAS veteran is a staple of the COD franchise and someone I'll always want in my squad.
My personal favourite is the "Dead of Night" Price skin, dressed in all black and face painted, ready to carry you to a Warzone victory.
"Redacted" Stitch
The antagonist of Black Ops Cold War, Stitch is an awesome one-eyed operator with a mask to rival Tom Hardy's Bane.
You'll see a lot of people running Stitch in multiplayer because he looks so damn cool! Honourable mention to "Prisoner" Stitch, decked out in the traditional orange jumpsuit, but the original is the real MVP.
"UDT" Ghost
Ghost is one of the most unique looking Warzone operators and a fan favourite with his traditional skull mask.
He doesn't really have a bad skin, but the UDT is a great choice and works well in any environment.
"Unbroken Will" Farah
This Urzik rebel commander is one of the protagonists in Modern Warfare. Decked out in her guerilla warfare style clothes, she is great for any environment from Farmland, to Downtown, to Military Base.
Hailing from the second coolest fictional country in recent pop culture (Wakanda Forever), Farah is an awesome choice and it's great to see a female hero in a COD game.
"Fisherman" Woods
Nothing gets under a gamer's skin more than getting killed by a guy dressed in bright yellow. Pair that with Woods' gravely voice and you've got yourself a winning combo.
Fisherman Woods is one of the more comedic operators on Warzone, and rightfully earned a mention on this list.
Honourable Mention: "Leatherface" Velikan
Part of the Halloween bundles from the Haunting of Verdansk event, it would be rude not to include this iconic horror villain, Leatherface. Nothing is worse than being chased by a cannibal killer from Texas only to be plunged into the depths of the Gulag.
---
Once you've figured out which operator to use, you can personalize your gameplay to match. If you're new to Warzone, you'll need to learn how to aim effectively, especially in the end game. If you're dealing with difficult language in-game, you may want to mute Warzone players who become difficult to handle.
What's the Warzone best operator skin in your opinion? Let us know in the comments below.