Europa Universalis 4 is one of the most fulfilling games around. It transcends the standard limitations of the Real-Time Strategy genre in order to truly engage the players.
To put it another way: there are plenty of reasons people are still so passionate about this game after all these years.
One reason players enjoy the game so much is that there is so much to do. For example, forming new nations adds constant replay value. However, many players don't know how many EU4 formable nations are available.
Ready to learn more about this process and discover all of the formable nations in EU4? Keep reading to discover our comprehensive guide.
Why Form Nations?
We've put together a complete guide to help you discover all the formable nations of the game. First, though, we need to answer a pretty simple question: why bother forming these nations at all?
The primary answer is one that we've already touched on: it greatly enhances the replay value of the game. When you can compete for global supremacy with a completely new nation, it's like playing the game for the first time all over again.
Additionally, there is a high degree of challenge to this process (more details on this below). It shows a mastery of EU4 in a way that nothing else can and will further enhance your enjoyment of the whole experience.
Finally, forming these different nations is the de facto end content of the game. Beyond the initial missions and achievements, this gives you a long term goal to shoot for. It lets you play the game on your own terms and is arguably more fulfilling than anything else you can do.
Two Ways To Form a Nation
When you talk about forming nations in EU4, there are two ways to go about it. You can create the familiar nations that are built into the game or you can create something entirely new.
Creating your own custom nation requires a lot of steps. In fact, there are so many steps that we couldn't fit everything into this particular guide.
Fortunately, forming more traditional nations is a lot easier. All you have to do is meet certain conditions within the game. For example, players can form Egypt if they have Cairo as a nation and have "Egyptian" as their primary culture.
To form most of these nations, you need to work well within certain limitations. In our Egyptian example, you won't make much progress unless you are playing as the Mamluks.
Now that you understand a bit more about why and how to start the process, let's dive into the formable nations of EU4.
Formable Nations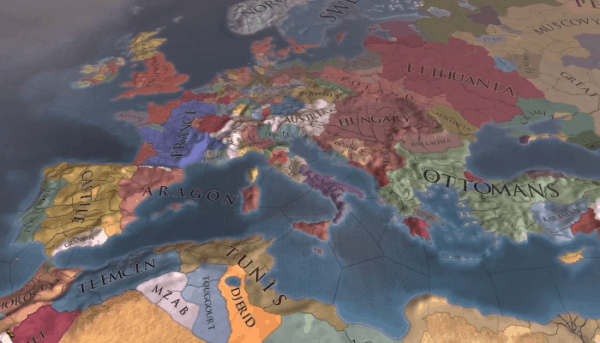 The basic definition of a formable nation is simple enough. In the context of the game, these are nations that do not exist at the start of the game. If you meet the correct conditions, then you may be able to form these nations as you play.
Our list below is the standard list of formable nations. It does not include reformable countries or former colonial nations, though we have more information about each of these further down.
Algiers
Andalusia
Arabia
Armenia
Bavaria
Bharat
Bukhara
Commonwealth
Dalmatia
Deccan
Egypt
Franconia
Germany
Golden Horde
Great Britain
Greece
Hanover
Hindustan
Holy Roman Empire
Iceland
Ilkhanate
Inca
Ireland
Italy
Japan
Jerusalem
Kurland
Lotharingia
Malaya
Manchu
Marathas
Maya
Mongol Empire
Mughals
Nagpur
Nepal
Netherlands
Persia
Pomerania
Punjab
Prussia
Qing
Rajputana
Romania
Roman Empire
Rûm
Russia
Ruthenia
Sardinia-Piedmont
Scandinavia
Shan
Silesia
Sokoto
Spain
Swabia
Tibet
Tripoli
Tuscany
Two Sicilies
Westphalia
Yuan
Former Colonial Nations
One of the best things about EU4 is the attention to realism and fine details. There are certain nations that you cannot immediately form. Instead, you must wait for a colonial nation to first achieve independence.
Let's take the United States as an example. To form this country, you need to have a former colonial nation with a capital located inside Colonial Eastern America.
Another thing that makes these nations different from the traditional formable nations in EU4 is that they can be formed using the random setup. That may make these nations a bit easier to access for the casual player who simply wants to play around with a different country.
Alaska
Australia
Brazil
California
Canada
Cascadia
Chile
Colombia
Cuba
Florida
Haiti
Illinois
La Plata
Louisiana
Mexico
Paraguay
Peru
Quebec
Sonora
Texas
United Central America
United States
Venezuela
Vermont
West Indies
Zealandia
Reformable Countries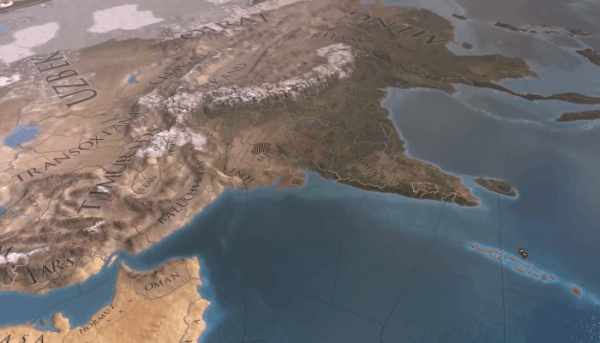 Our last list contains reformable countries. As the name implies, these are countries that may exist at the beginning of your game. If such nations get eradicated, you have a chance to reform them.
Let's take Austria as an example. If Austria ceases to exist during your game, it is possible for Styria to reform it. As with the formable country, you are forced to work within limitations here. Without Styria, you have no hope of reforming Austria.
Here, then, is our list of reformable nations within the game.
Austria
Byzantium
Croatia
Delhi
England
France
Georgia
Mamluks
Morocco
Orissa
Poland
Scotland
Switzerland
Timurids
Tunis
Yemen
Game Over, Man?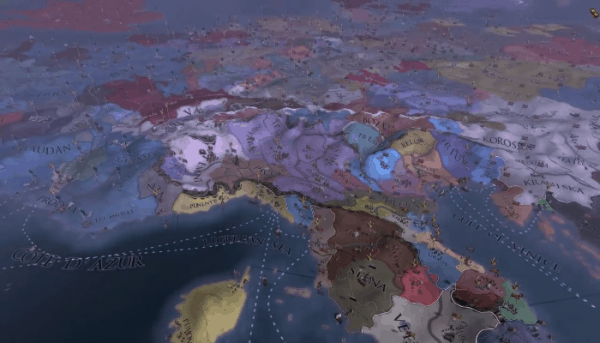 With many formable nations, you can go on and form additional nations over the course of your game. However, there are certain limitations on this based on EU4's end-game tags.
These tags mean that if you form any of the nations below, you cannot form any other nations. The only exceptions to this are that you can try to form the Holy Roman Empire, restore Rome, or (for Yuan only) form the Mongol Empire.
If you are already playing as either the Holy Roman Empire or the Papal States, you will be unable to restore Rome.
Here, then, are the formable nations that serve as the beginning of the end for your game.
Andalusia
Arabia
Bharat
Byzantium
Commonwealth
Great Britain
Germany
Hindustan
Holy Roman Empire
Italy
Japan
Lotharingia
Ming
Mongol Empire
Mughals
Ottomans
Papal States
Qing
Roman Empire
Rûm
Russia
Spain
Synthetics
Yuan
Formable Nations In EU4: What's Next?
So, you've formed all the nations you wanted and you've triggered an end-game tag. What's next for your EU4 adventures?
Well, if you're after a challenge, check out our guide for how to join the Holy Roman Empire in EU4.