Once again, we're venturing into the mysterious world of free-to-play horror games this week. If you've read through my reviews before, you'll know this is easily one of my favorite genres.
When I spotted Dark Fracture on Steam, I was thrilled to once again have the opportunity to frighten my pants off and share the experience with you.
If you're already a big horror fan, you might have tuned into Gamescom and noticed a quick sneak peak of Dark Fracture there. Don't worry if you didn't, though – I'm going to reveal everything you need to know right here.
The Dark Fracture prologue from Twisted II Studio is a nerve-wracking appetizer, designed to introduce you to a world of psychological confusion and nightmares. This is just the first chapter of a new Indie horror game that's all about getting into your head and giving you the heebie jeebies.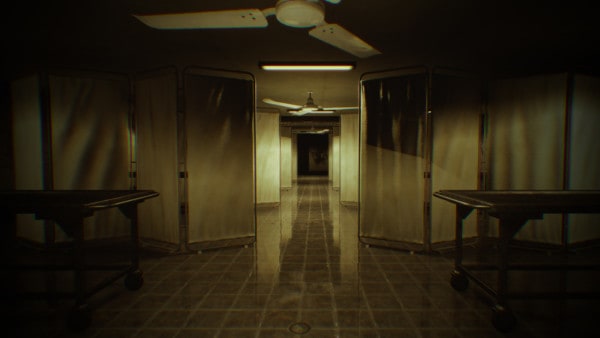 Let's get our creep on.
The Descent into Madness
With Dark Fracture, you get a game in the same vein as things like Amnesia: The Dark Descent and Outlast. At least, that's the impression I get from the prologue – we'll have to wait and see if anything changes with the full game release in 2021.
Similar to both the games mentioned above, the more you progress through the title, the more you begin to question your sanity. The Twisted II Studio developers do a great job of dragging you – kicking and screaming – into the action. You play in first-person as a character moving through a world that's constantly changing and shifting into new realities.
Clearly, there's a reference here to the inner chaos and turmoil the character is experiencing with his own psychological issues. However, Dark Fracture isn't too pretentious in its artistic take. The opportunity to take a walk on the wild side with someone who's clearly losing his grasp on reality is compelling here. It's easy to get sucked into the experience.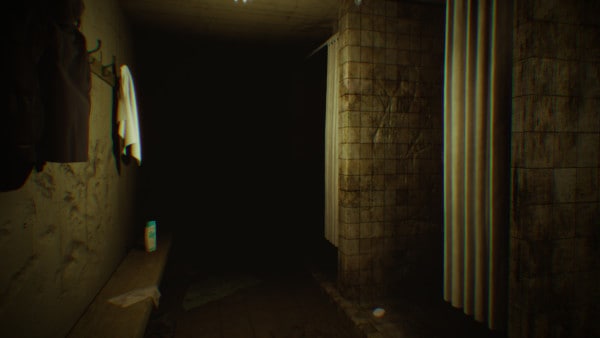 According to the developers, the Prologue chapter takes part in the late 90s – although you wouldn't tell from the gameplay itself. You're in the shoes of a guy named Edward – a body farm employee haunted by memories of his past. A body farm, for those who don't know – is a facility tracking the way that bodies decompose under certain conditions. Sounds fun, right?
Edward can only find any peace when he takes his medication. For the most part, this character can just about get through his personal issues on a daily basis. He lives in solitude to avoid the judgement of other people and puts on a "brave face" as much as possible.
The introduction to Edward gives us a good idea of what to expect from this game. Clearly trouble is coming, and you get the sense that as soon as Edward loses this grasp on his routine, the rest of his world is going to come crumbling down around him.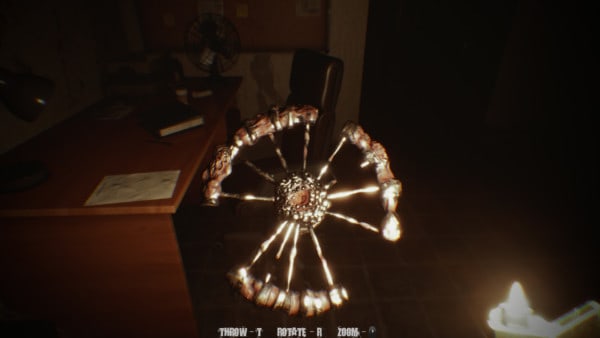 They Mostly Come at Night
As is the standard for most horror games (and movies), Edward works the midnight shift. You do your part as the dutiful employee, arriving at work as usual, but something isn't right. The world around you seems to shift and mutate, while a series of unsettling events draws you deeper into madness.
The Dark Fracture: Prologue gives players an insight into what you can expect from the bizarre other-worldly environment that the game has to offer. You're thrown into dimensions that seem to come straight from Hellraiser. There's also a lot of clear influence here from games like Visage, and Silent Hill in some places.
The developers are going to release the full game on next-gen consoles next year, so we can expect some pretty hardcore 4K graphics going forward. To ensure you get the most memorable playthrough possible, Twisted II Studio have put a lot of effort into everything from lighting, to particle effects.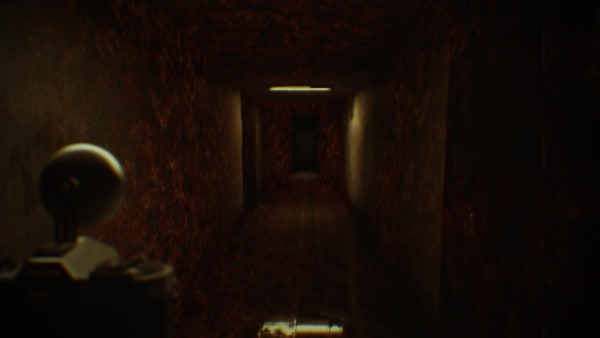 If you're a big horror fan, you'll appreciate how much detail and attention went into the environments, monsters, and textures in this game. Even the soundscape adds something special to the overall experience.
As you make your way through your transforming environment, you have to ask yourself whether Edward is just going bananas or whether something pretty sinister is happening. According to the developers, it's our job to figure that out for ourselves. Importantly, the decisions you make in the Prologue do have an impact on the rest of the game.
That's a feature I particularly liked about this title. It's intriguing to know that there are different outcomes available, depending on what you decide to do. You're not just surviving this H.R Giger inspired nightmare as best you can. You're making active and informed decisions about how to progress, and your choices will seal your fate.
An Adventure in Horror
The Prologue for Dark Fracture only shows you the initial stages of what you can expect from the full game, but it's impressive. The graphics are amazing in some places, and there are a lot of interesting mechanics to discover. For instance, you can pick up items in the rooms you discover to help you solve puzzles. There's an inventory system, so you can hold onto keys for later too.
Like Outlast, you also get access to light sources, but they only last for so long, meaning you need to be careful how you use it. Plus, there are situations where you might need to dual wield different tools to influence the way you complete a puzzle.
Similar to Amnesia, you get a sanity meter that tracks how well you can survive in the game. Run out of sanity and you're done for. Unfortunately, you've got a lot of different issues to overcome that can easily send you into madness. There are unique sequences of paranormal events that happen almost at random, shaking you out of any sense of comfort.
One thing I particularly liked about this game, is how things change with every playthrough. If you need to start the level again, the items you need won't be in the same places. Plus, as I mentioned above, the decisions you make do impact the outcome of your storyline. You can follow the system, or be a rebel, and get different experiences as a result.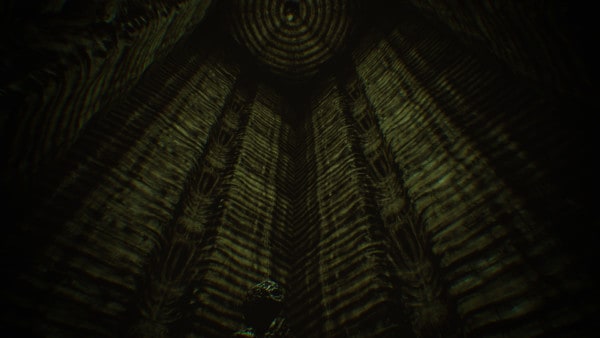 Time to Get Creepy
This is a frightening intro to a game that I'm pretty excited to play. The incredible detail in the environments and the unique nature of the experiences make you feel as though you're discovering a brand-new story for the first time. This might be the first game from the two-man operation of Twisted II Studio, but it's great introduction to what they can do.
I'm pretty amped to see what the game is going to look like on the next-gen consoles when it arrives. In the meantime, I definitely recommend checking out the Prologue.
You can play Dark Fracture: Prologue for free here.